Archive for June, 2007
Monday, June 18th, 2007
…and the final verdict. $61 dollars.

Thursday, June 14th, 2007
You know who you are.


the new remedy667.com version eleven is up and running. Sort of, it's still being built and tested. You can still look at some cool stuff and buy shirts though. Check it out and let me know if things don't work… also anything you might want to see on there. later…
n i ck
Wednesday, June 13th, 2007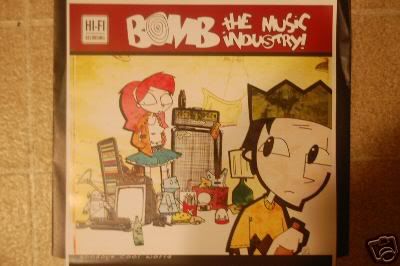 As I post this blog the bidding is at $46 dollars, but it still has 4 and a half days. It'll be interesting to see what this goes for in the end… probably a lot more than any work I've sold in the past, and I still havn't even seen this yet. Sad that this ended up on eBay though, I guess that's what happens these days though. later…
n i ck
P.S. – If more people start to sell these for a lot, I'm totally selling my original sketches… maybe.
P.S.S. – From the looks of this picture, Matt didn't trim my accounting for bleed. It probably looks a little wierd around the edges.